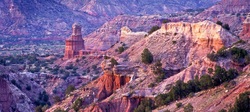 Grand Canyon of Texas The second largest canyon in the country lies in the heart of the Texas Panhandle. Visit Palo Duro Canyon State Park; experience the canyon's rugged beauty and enjoy its colorful history of TriState Fair Amarillo.  Explore the canyon by foot, mountain bike, horse or car. We have more than 30 miles of hiking, biking and equestrian trails. Camp, geocache, study nature or bird watch. During the summer, enjoy a performance of the outdoor musical drama TEXAS.
---
From Executive Vice President Don Treadway
The American Quarter Horse Association, located in Amarillo, Texas, is the world's largest equine breed registry and membership organization.
AQHA members share a passion for the American Quarter Horse and the vast lifestyle created by the world's most popular horse.
---
Amarillo Tri-State Fair Grounds and Rodeo
The Tri-State Fair & Rodeo Gala happens every year on the Saturday prior to the fair, and this year is no different. The gala not only serves as a kickoff to the annual fair and rodeo but is a fundraiser for the scholarship endowment. All money raised through the auction benefit the Amarillo Tri-State Exposition Scholarship Endowment.  It was an evening of food, drinks and entertainment.
---
Water Park

Our park has everything from thrilling high speed slides to a giant wave pool. All rides with pools are monitored closely by skilled and certified lifeguards. Splash Amarillo also has areas that include basketball and sand volleyball courts. While you're at the park, you can relax in several shaded areas or if you prefer more privacy, rent one of our Tiki Huts, to take a break from the sun.
---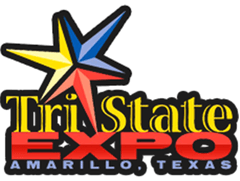 The Amarillo Tri-State Exposition will provide a wholesome, educational, cultural and recreational experience for area citizens by hosting the Tri-State Fair and Rodeo and other events to strengthen the Amarillo economy.
---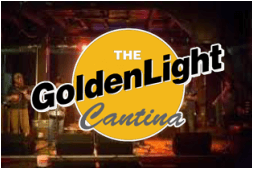 The legendary GoldenLight Cantina was established in 1996 and has since become the premier live music venue in Amarillo. Featuring an eclectic mix of national acts and local favorites, the Cantina is known for great live music and its laid back atmosphere. It has become a regular stop for many distinguished and emerging artists such as: Joe Ely, The Gourds, Eleven Hundred Springs, Dusty Rhodes and the River Band, Uncle Lucius, Cody Canada and the Departed Ragweed, Cooder Graw, Charlie Shafter, Todd Snider, Junior Brown, Band of Heathens, Wheeler Brothers, Shinyribs, Rob Baird and the list goes on and on and on to the googolplex.
Points of Interest
Bar Z Winery
Cadillac Ranch
Cal Farley's Boys Ranch
Hoof Prints of the American Quarter Horse
Texas Panhandle War Memorial
Vintage Autohaus & Imports
Sports & Recreation
Amarillo Bulls (hockey)
Amarillo Dragway
Amarillo Rock Climbing House
Amarillo Thunderheads (baseball)
Amarillo Venom (arena football)
Rock Island Rail Trail
Route 66 Motor Speedway
Entertainment & Shopping
Amarillo Zoo
Big Texan Steak Ranch, Brewery and Motel
Georgia St. Mall
Splash Amarillo (summer)
Westgate Mall
Wolflin Square & Village
Wonderland Amusement Park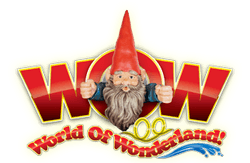 Hours/Calendar/Prices
Park Map
History
Employment Opportunities
---
Nearby Dining
I-Hop
Cracker Barrel
McDonald's
Subway
Schlotzsky's Deli