7 Best Cheap Motels in Amarillo (With Prices)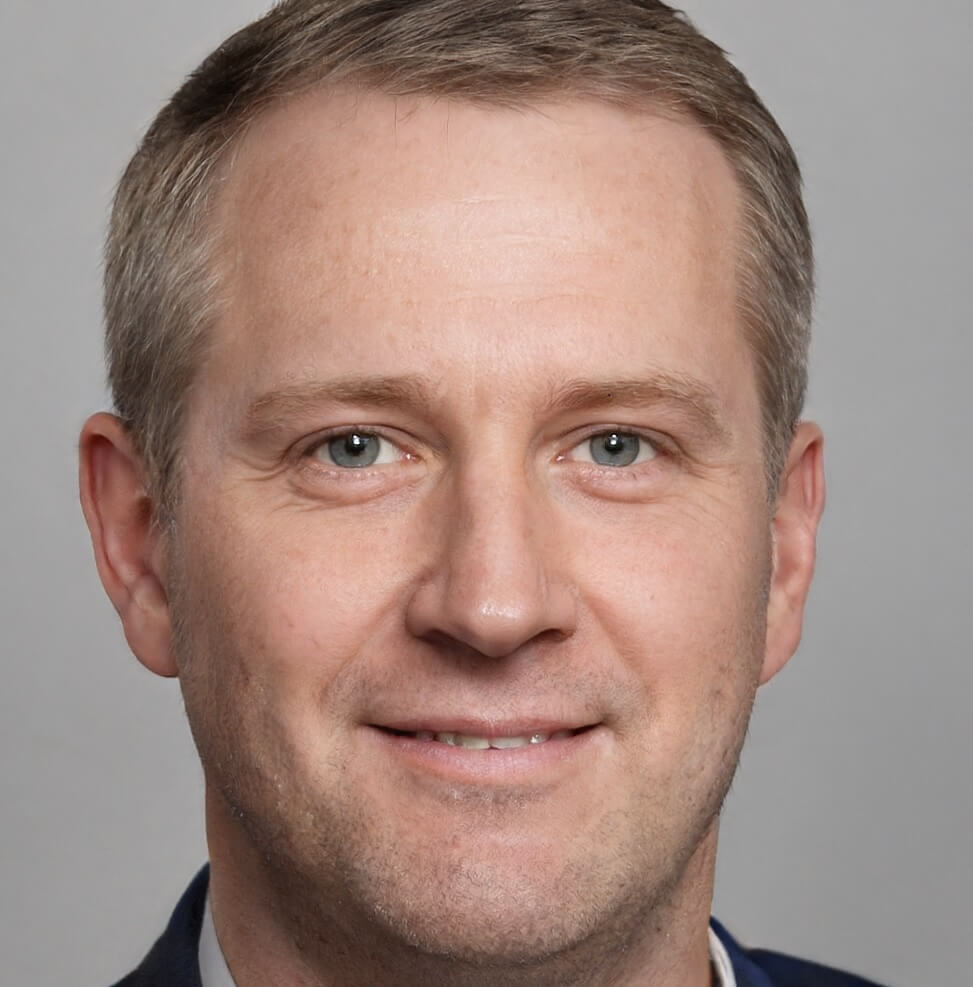 Looking for a trustworthy local guide? Unfortunately, most major travel websites publish general information with little in the way of local insight. Sam has lived and worked in North Texas for over three decades and has his finger firmly on the pulse of local hospitality and tourism.
In this article, we present the most affordable and cheap motels to suit the needs of any traveler visiting Amarillo on a budget. Sometimes, all we need is a comfortable bed and a little bit of respite from the weary road. Added amenities can end up being an unnecessary added cost when all you need is a night's sleep. As road-goers, convenience is also extremely important. This means finding a spot as close as possible to the main I-40 thoroughfare.
Booking.com
is the only official place to find special, limited-time offers. Rooms bookout fast so don't hang around! Although this
link
guarantees the best rate on your room, we highly recommend early booking to avoid disappointment later.
I created this list to help you identify cheap rooms in Amarillo with close I-40 access and to help you stay away from motels that have a worse-than-average reputation for loudness and problematic service.
Amarillo's 7 Best Cheap Motels and Hotels
#1 – La Quinta Inn by Wyndham Amarillo West Medical Center
La Quinta Inn has a solid reputation in Amarillo as one of the better providers of low-cost rooms. As you'd expect, amenities are relatively basic, but there is a large pool, free parking, and decent quality staff.
One very slight drawback with La Quinta's I-40 West location is that it is set back around 800ft from the road, and so is marginally trickier to reach than hotels on the strip. The detour onto Coulter St. only takes a couple of minutes, however.
Rates: rooms kick off at a very affordable price of $50.
Pros: basic but reasonable building, outdoor pool (alternatively, see our Amarillo hotels with indoor pools), and free parking.
Cons: service is basic and the inn is located slightly further away from the I-40 than some competing choices.
Book your stay at the lowest possible rate.
#2 – Holiday Inn Express & Suites Amarillo East
It's difficult to go wrong with a cheap room at the Holiday Inn Express (East). This location is extremely convenient for air passengers and is also extremely closely situated to the I-40 East.
The motel features a fabulous indoor pool, hot tub, free parking, good service, and an altogether modern standard of furnishing. Perhaps the only downside then is that rooms are priced toward the upper end of the budget motel category.
This pick is suited to those looking for somewhat more comfort than the cheapest the city has to offer.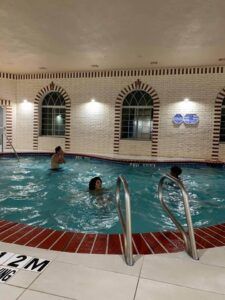 Rates: rooms start from a somewhat pricey $100.
Pros: fantastic location, free breakfast, pleasant staff, pool/hot tub facilities.
Cons: somewhat more expensive than rival budget hotels but this is more than made up for in the form of location and service.
Make your booking at the lowest available rate.
#3 – Super 8 by Wyndham Amarillo
Super 8 is something of an iconic brand, but let's face it, it's never been associated with quality in the popular imagination. This is beginning to change however under the stewardship of Wyndham.
This budget pick is located conveniently close to the airport and is a mere stone's throw away from the I-40 East. Make no mistake, rooms are basic, but this is compensated for by the quality and attentiveness of staff. Free breakfast, parking, and wifi are also available.
Rates: starting from a very affordable $47.
Pros: superb airport location, free breakfast and wifi, good staff, and cheap rooms.
Cons: the most obvious drawback is that motel rooms at Super 8 are very basic in their furnishings. If you are just looking for some rest this shouldn't be an issue.
Try making your booking at our guaranteed lowest rate.
#4 – Days Inn by Wyndham Amarillo – Medical Center
This Days Inn location is set on the west side of the city, equidistant from the I-40 West and US Route 66. It offers free parking and a nice on-premises diner.
Again, this is an affordable pick and a good choice for those seeking a good night's sleep. Noise levels tend to be somewhat lower in this location due to the slightly greater than average distance from the interstate.
Rates: cheap rooms start from around $45.
Pros: generally quite quiet, helpful staff, good on-premises dining.
Cons: this motel can be slightly more difficult to locate than others as it is situated off the interstate on S Coulter St. Drive to the west of the city.
Take up your discount booking at our guaranteed low rate.
#5 – Motel 6 Amarillo, TX – Airport
Motel 6 is another brand with a somewhat less than stellar reputation. However, much of the imagery the brand conjures up is undeserved. In truth, the Motel 6 Amarillo hotel off the I-40 East is reasonably well run and provides a good night's sleep, free parking, free wifi, and A/C.
The location is a key selling point of this particular motel, with the facade of the building being impossible to miss as you head into the city center westbound from the airport.
Rates: affordable rooms beginning at just $50.
Pros: great location on the I-40 east heading into the city, friendly staff, free parking and wifi, cheap rates.
Cons: lacks quality dining but is conveniently situated next to popular Mexican spot El Charro.
Try making a reservation at the lowest possible rate.
#6 – La Quinta Inn by Wyndham Amarillo Mid-City
La Quinta Inn Mid-City has a great location just off the eastbound lane of the I-40 East heading toward the airport. From the interstate, the building is unmissable and also offers free breakfast, wifi, and parking.
For the price, this motel offers unbeatable service and is also popular with fast-food lovers who can enjoy Arby's, McDonald's, Taco Bell, and more nearby.
Rates: beginning at cheap rates of $50 per night.
Pros: good interstate location, reasoanble breakfast, free wifi, and A/C.
Cons: rooms are somewhat dated and basic in their presentation and furnishings.
Pick up the cheapest possible rate on your room at a guaranteed low price.
#7 – Days Inn by Wyndham Amarillo East
One of the cheapest motels anywhere in Amarillo, this Days Inn location kicks off at $40 and offers free breakfast and wifi with your booking. It may be basic inside, but the central location heading west on the I-40 is fantastic and convenient.
Due to the prime location, it's also not far to trek in order to reach prime shopping, dining, and entertainment venues across the city.
Rates: rooms start from a cheap $40.
Pros: great location, very affordable, breakfast included.
Cons: rooms have fairly dated interior and the overall upkeep of the hotel is moderate.
Consider booking a room at our guaranteed lowest rate.
Frequently Asked Questions (FAQs)
What are the best weekly rate hotels in Amarillo?
Sometimes, a slightly longer stay may be in your plans. If you are indeed seeking low rates for an extended booking I recommend checking my article on the best-extended stay hotels close to the I-40 on both the east and west sides of Amarillo.
Is Hotwire worth checking for deals?
Hotwire tends to be somewhat hit and miss. I have personally managed to score some good deals using the service but at other times their rates largely match the market price. It is generally more useful to use Hotwire to get mid-market rooms at a budget price. Motels that are already steeply discounted are unlikely to be greatly cheaper on these third-party services.
Is a cheap motel really right for me?
Some of Amarillo's motels are not especially family-friendly. However, they do serve a purpose to a particular kind of "no-fuss" traveler seeking a bed to stay the night and not much more. Most of Amarillo's main motels are run by reputable brands but without the premium price tag. For what they cost, they are reliable and provide good value for money.