14 Fun Things To Do In Amarillo, Texas Today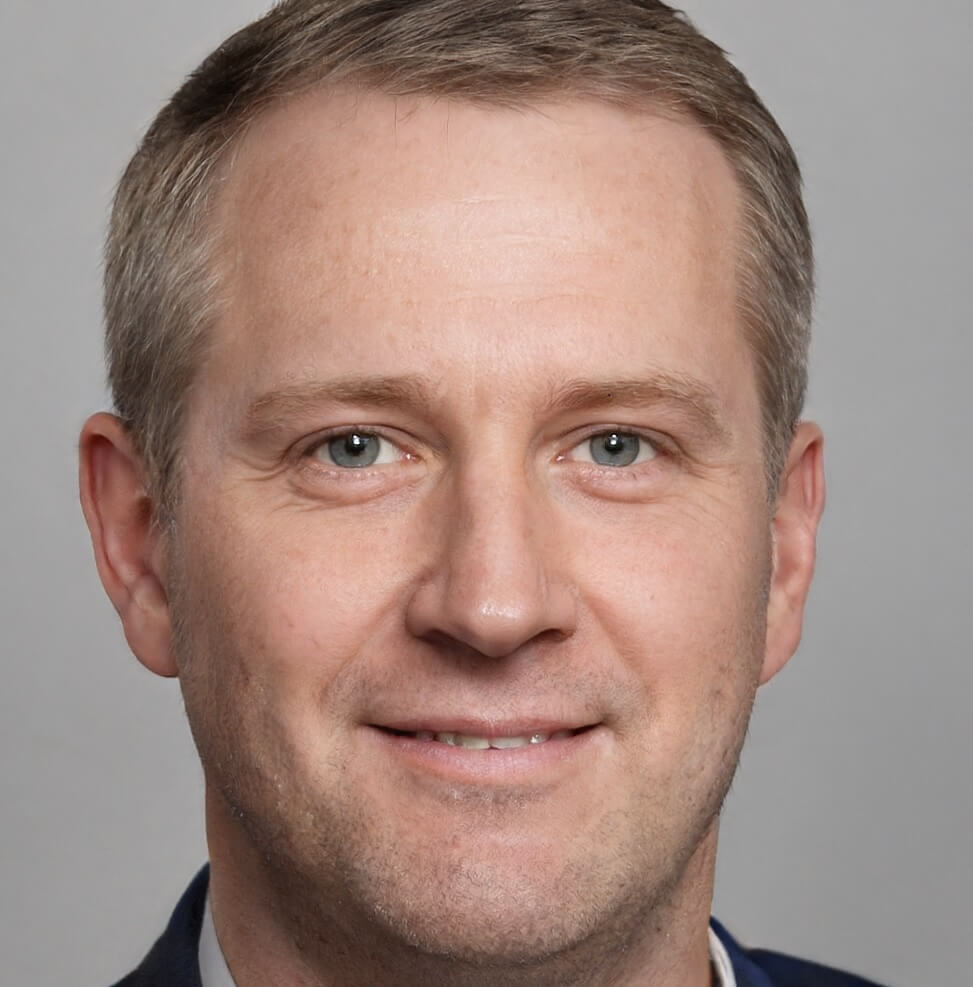 Looking for a trustworthy local guide? Unfortunately, most major travel websites publish general information with little in the way of local insight. Sam has lived and worked in North Texas for over three decades and has his finger firmly on the pulse of local hospitality and tourism.
First things first, I'm a proud North Texan who calls the Panhandle home and wouldn't have it any other way. So, admittedly, it does hurt a little to hear the sneers. Sometimes it feels like we're the butt of the joke — even our trusty search engines snap back to a query of 'things to do in Amarillo' with a rather cynical "is Amarillo worth visiting?". At all, presumably…
Booking.com
is the only official place to find special, limited-time offers. Rooms bookout fast so don't hang around! Although this
link
guarantees the best rate on your room, we highly recommend early booking to avoid disappointment later.
However, jokes aside, we may not be Dallas, or Houston, or even OKC… stop me if you think you've heard this one before. Nevertheless, the image of Amarillo as a mere stopover on the route north for southern skiers, Route 66 fanatics, and road trippers isn't likely to go away any time soon. But, for many of us who call the Texas Panhandle home, Amarillo is a focal point of our region and one of which many of us are rightly proud of. That's why I'm going to take you on a journey to prove that yes, Amarillo is exciting and there's plenty to keep everyone enthralled, curious, and energized in our famously quirky and interesting city.
Without further ado, let's explore my top picks for visitors to Amarillo across a variety of categories to suit all tastes and times of the year.
14 Of The Best Things To Do In Amarillo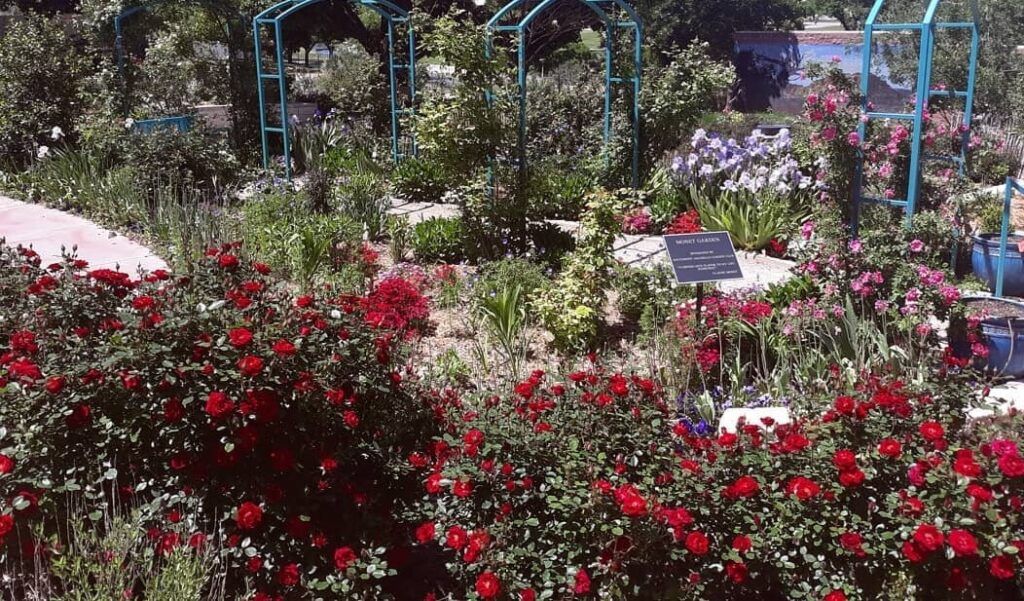 Best Outdoor Adventure For The Whole Family: Amarillo Botanical Gardens
Let's be honest, there's nothing better than spending a day out with the whole family. However, planning trips for large groups of all different ages can be tricky. Children can tire and lose patience after a while in any surroundings, no matter how beautiful.
For this reason, I recommend Amarillo's own Botanical Gardens, which are conveniently located just off US Rte. 66 to the west of the city. There are several important practical considerations underpinning this choice: the gardens are educational, kid-friendly, and so close to downtown that you won't be forced to worry about a long drive.
Tours are available if desired. The Japanese Garden and Tropical Conservatory are particular highlights. Best of all, kids can run off energy at the nearby AMBUCS Playground or learn science in a fun environment at the Don Harrington Discovery Center.
Further Information: visit amarillobotanicalgardens.org to plan your trip. Spring through Fall, the gardens are open from 9am-5pm on Saturday. Adults and children over 6 pay $5 and children five and under go free. Outdoor music events are sometimes scheduled over the summer months. Meanwhile, Christmas lights bring festivity and joy over winter.
Best For Cold Winter Days: Jack Sisemore Traveland RV Museum
So, here's the deal — Amarillo's climate is a little bit nuts. It's part of the reason the Texas Panhandle is so synonymous with tough and interesting folk. Winters can bring on considerable cold (particularly December/January), while summers can bring blistering heat (July/August). Whatsmore, these extremes can be exacerbated by the unpredictability of Amarillo's weather — things really can change on a dime.
If you're stuck searching for entertainment on a particularly cold or rainy day then look no further than the Jack Sisemore RV Museum. This gem is a firm favorite with Rte. 66 trippers and anyone with an interest in the classic American road trip.
It's a quirky, slightly weird, but ultimately fascinating place to spend a day taking in views of iconic automotive artifacts. It boasts one of the best collections anywhere in America and has an uncanny ability to whet the appetite for adventure.
Further Information: plan your trip at rvmuseum.net. One great aspect of the museum is that its available free of charge. It is open Monday-Saturday from 9am-5pm (may close at 4pm on Saturday).
Best For Warm, Long Summer Days: Thompson Park Pool
We have good news & bad news for all readers wondering what's available in terms of outdoor water fun. The bad news: Splash Amarillo famously shut its doors several years ago, leaving the city without a recognizable water park.
However, there's great news for all travelers making their plans for an upcoming visit. Amarillo's City Council put up approximately $8m to fund a new outdoor pool at Thompson Park (north of downtown). It features an expansive main pool, lazy river, 24 ft. slide, deck chairs, and more. Whatsmore, you can make a day of it with Amarillo Zoo, Ross Rogers Golf Course, disc golf, and a picnic area all close by.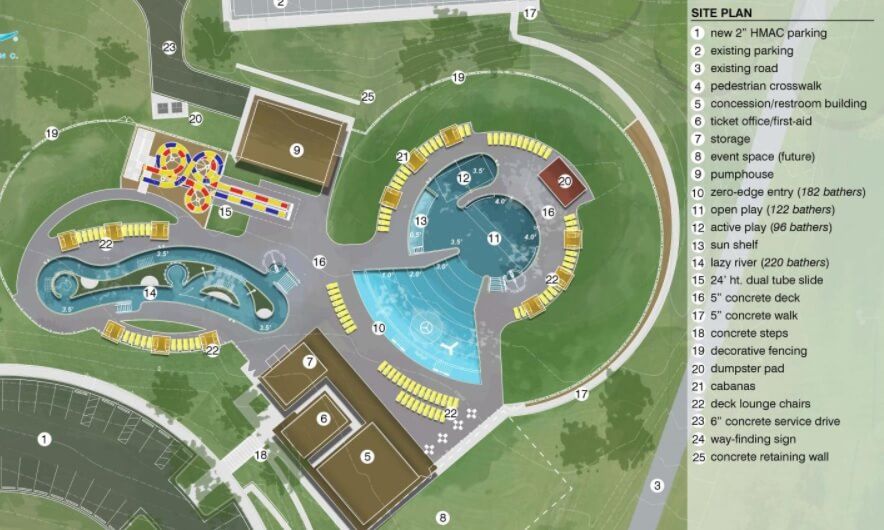 A short drive away are local favorite restaurants including David's Mexican and Pizza Planet.
Further Information: find out more on the website of Amarillo Parks & Rec. Generally, Memorial Day weekend marks the beginning of the summer season.
Best For Young Children: Amarillo Art & Elms Scavenger Hunt
It isn't easy keeping young children occupied at the best of times! However, sometimes a bit of fun and a chance for them to run off energy is just what the doctor ordered.
This scavenger hunt is genuinely good fun (it's run by Let's Roam, one of the top app-led organizers in the country). It's a great way to take in some of the city's top landmarks and also a fun team-building exercise.
Further Information: find out more on the Marriott website. Tickets are affordable at around $12 per person.
Best For Couples: Take in a show at Amarillo's Little Theatre then Dine Out
Let's be honest, Amarillo isn't necessarily a place that conjures up images of romance, exotic dining, and live theatre in the popular imagination. However, locals know and see a different side of the city that isn't as readily publicized.
For instance, there is in fact a thriving art and music scene in the city. The Civic Center is a major venue that has played host to numerous sell-out concerts by international stars.
However, if you're looking for something a little bit different, why not try a show at Amarillo Little Theatre? This venue is cherished by the local community and hosts numerous live plays featuring incredibly talented performers. It is a perfectly unique date night spot and benefits also from its proximity to literally dozens of quality restaurants of all varieties of cuisine and to suit all budgets. For instance, Yellow City Street Food and Macaroni Joe's are both excellent options.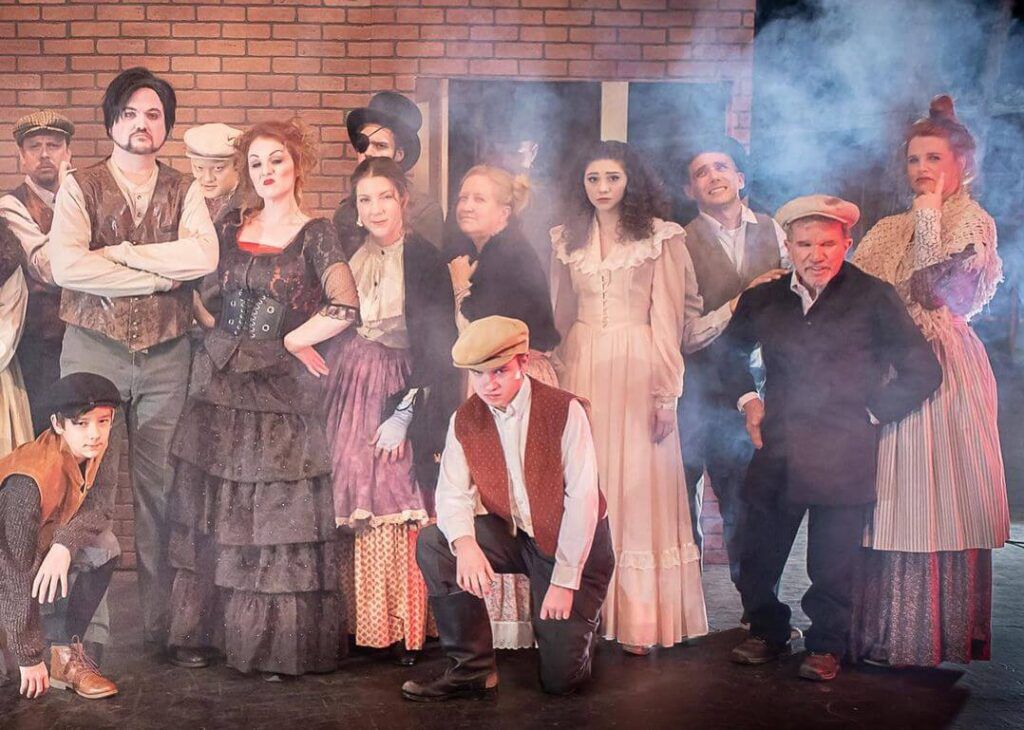 Further Information: visit the respective websites of these venues through the links above. Amarillo Little Theatre offers tickets at highly reasonable prices and runs a year-round calendar.
Best For The Curious Of Mind: Panhandle-Plains Historical Museum
First of all, the Panhandle-Plains Museum isn't the only excellent museum in the vicinity of Amarillo. However, the history of this region of America is utterly fascinating. Whether you are a scholar or totally uninitiated on the history of Texas, you will find a lot to occupy the mind here. The collection is stunningly broad — some 3 million items across practically all areas that weave together the state's unique heritage. Also, fittingly, the year 2021 represents the centenary year of the Panhandle-Plains Historical Society (which runs the museum in collaboration with Texas A&M).
One small disclaimer: this museum is actually located in the town of Canyon, TX. Fortunately, it is only a 20-25 minute car ride due south of downtown Amarillo. It is well worth making the trip, even if you do nothing else in the locality. The museum is sufficiently broad and interesting to sustain an entire day's worth of discovery.
Further Information: have a look at the official website of the society for current information. Tickets are reasonably priced at $6 for children, $10 for seniors/verterans, and $12.50 for other adults.
Best For The Outdoorsman/Outdoorswoman: Palo Duro Canyon
Hikes up around Palo Duro Canyon offer stunning panoramas and truly breathtaking views. As always, invest in a good guidebook and don't exceed your limitations out on the trails. Always check the weather forecast and pack/dress appropriately.
Over recent years, "glamping" has become increasingly popular around the canyon and cabins are also readily available. Consult Texas.gov for information on camping and lodgings respectively within the state park.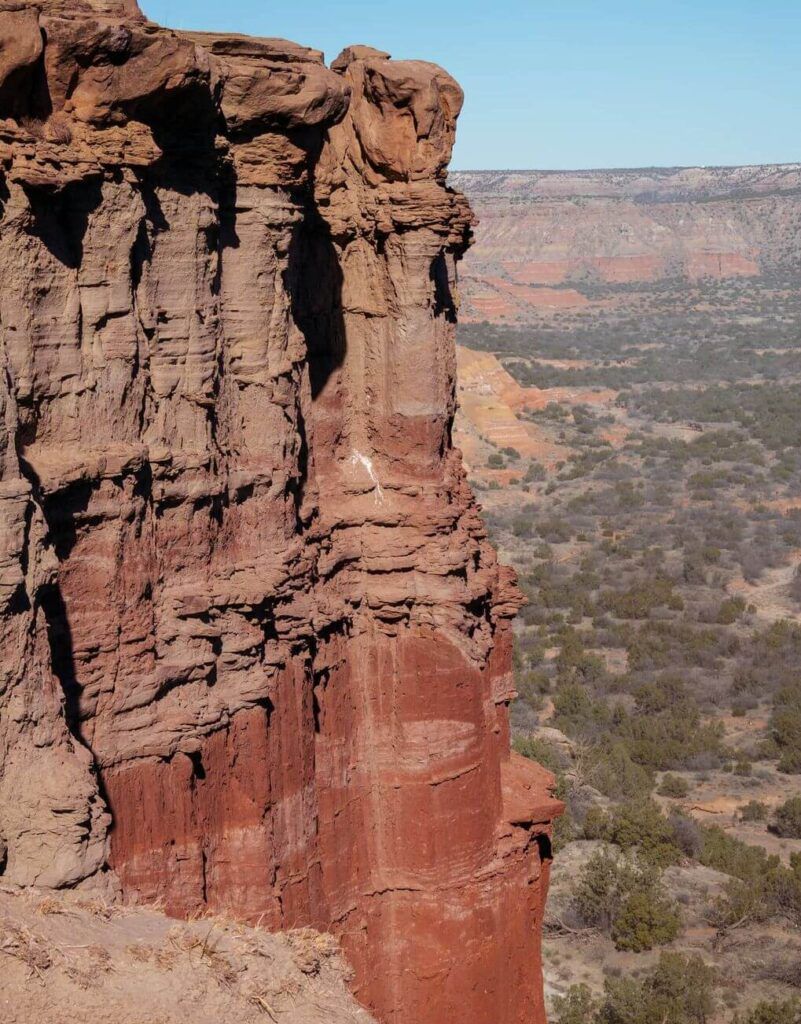 Further Information: Amazon.com and other bookstores stock some excellent guides to hiking the area. A number of popular historical novels are also set in the area, including Ralph Compton's The Palo Duro Trail.
Best For The Extremely Adventurous: Palo Duro Canyon Adventure Park & Ziplining
We don't need to travel too far to reach our pick for the best activity for the ultra adventurous. Now, you needn't feel pressured to step into anything with which you don't feel completely, 100% comfortable.
Nevertheless, for the adrenaline junkies among you, there's plenty more to see and do in Palo Duro Canyon State Park. Of particular note is the ziplining adventure, which runs from Spring through Fall. It's exhilerating (of course) but also offers pretty sublime views of the surrounding terrain.
Further Information: access information on ziplining availability via the organizer's website. This company can also assist with RV parking and camping, if required.
Best Thing(s) To Do Downtown: Amarillo Museum of Art
So, for whatever reason, you may be limited to exploring downtown Amarillo. This may be due to lack of appropriate transport or because your stop in town is short in duration. Fear not, there's still plenty to pack out a day.
For the fans of art and culture, we highly recommend taking in the sights of Amarillo's Museum of Art (AMoA). Museum curators do a terrific job of keeping exhibitions fresh and thought provoking. For a bit more insight into the state's cultural heritage, why not also pop down to the Harrington House Historic Home? Described as a "resplendent" historical dwelling, this home was built in 1914 by wealthy local industrialists and has been preserved immaculately.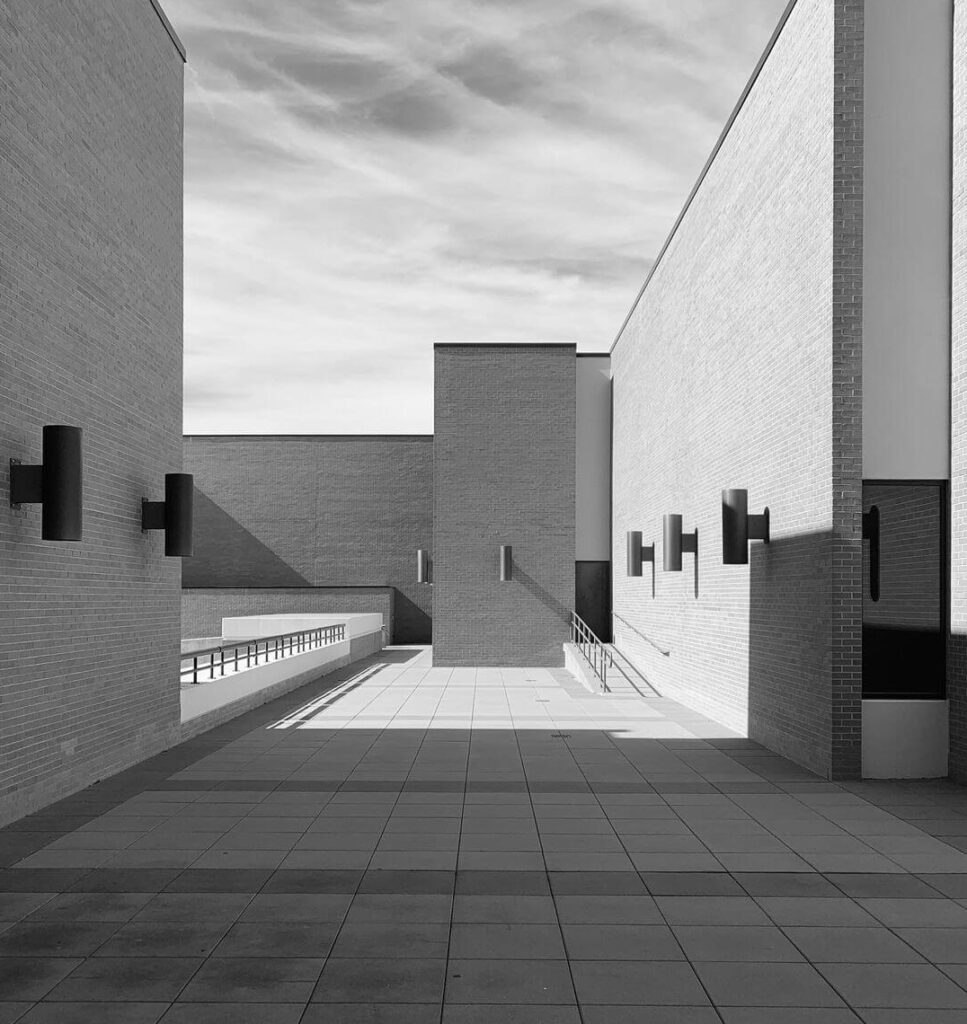 Finally, if you have some additional hours on your hands, you'll never be wont for opportunities to shop in interesting stores. You'll find Wolfin Village and Wolfin Square respectively within walking distance, arguably Amarillo's best shopping complex. There are a huge number of stores and dining options available to pass the time.
Further Information: downtown offers a curious mixture of arts, culture, and commercial activity. Depending on your tastes, it isn't difficult to find something interesting on your doorstep.
Best For Animal Lovers: Amarillo Zoo & Aquarium / Quarter Horse Museum & Horseback Riding
If you're in town for just a weekend then these selections would hold a solid claim to being top of your itinerary. They are absolutely worth taking in, particularly if you have a strong interest in animals.
And yes, I got a little bit carried away with this selection. I simply couldn't choose between two equally excellent choices for anyone fascinated by our state's native (and exotic) wildlife.
The American Quarter Horse Museum is simply without rival in its particular field. The venue hosts a theater, fascinating exhibits, a gallery, and of course, the hall of fame. It is a must see for horse lovers and riders alike. If you wish to ride you'll have to venture further out of town and toward Palo Duro Canyon State Park. There is a concentration of good services in this area (including Old West Stables and Cowgirls and Cowboys in the West).
If you're more interested in a breadth of wildlife and aquatic creatures then the Amarillo Zoo and Aquarium is the place to spend the day. Residents include mammals, reptiles, birds, amphibians, and invertebrates. Especially popular are the African lions, Bengal tigers, kangaroos, and snakes. However, there is a huge variety of other creatures to take in.
If you have time, and particularly if you are visiting with children, take the opportunity while you're in the area to visit Wonderland Amusement Park — this theme park is a blast for kids and adults alike and contains mini golf, water slides, roller coasters, and a ferris wheel.
Further Information: tickets for Amarillo zoo are extremely reasonably priced at just $4 for adults, $3 for seniors, and $2 for children aged up to 12. Whatsmore, visitors benefit from 7-days a week opening, 9:30am-5:00pm. Wonderland Park meanwhile offers tickets beginning at a little under $20. Although very reasonable, prices are higher on weekends in the summer (beginning $27). If you plan to visit more than once during the season then purchasing a pass can save you money.
Best One-Day Road Trip: Iconic Cadillac Ranch
This art installation is frankly weird, but don't let that put you off. It's also iconic and utterly enthralling. Contrary to some reports, there is absolutely not an admission fee to view this public art installation.
If anyone attempts to charge you for access, report them to local authorities. To reach the scene, head westbound on the I-40 West (which merges with US Rte. 66). It is a short drive from the city center. Indeed, the installation was actually relocated a few miles further west over twenty years in response to the growing urban sprawl of Amarillo.
Sadly, one vehicle was damaged by fire recently but the installation remains open and well worth visiting. Wikipedia also offers an excellent account of the artwork's history.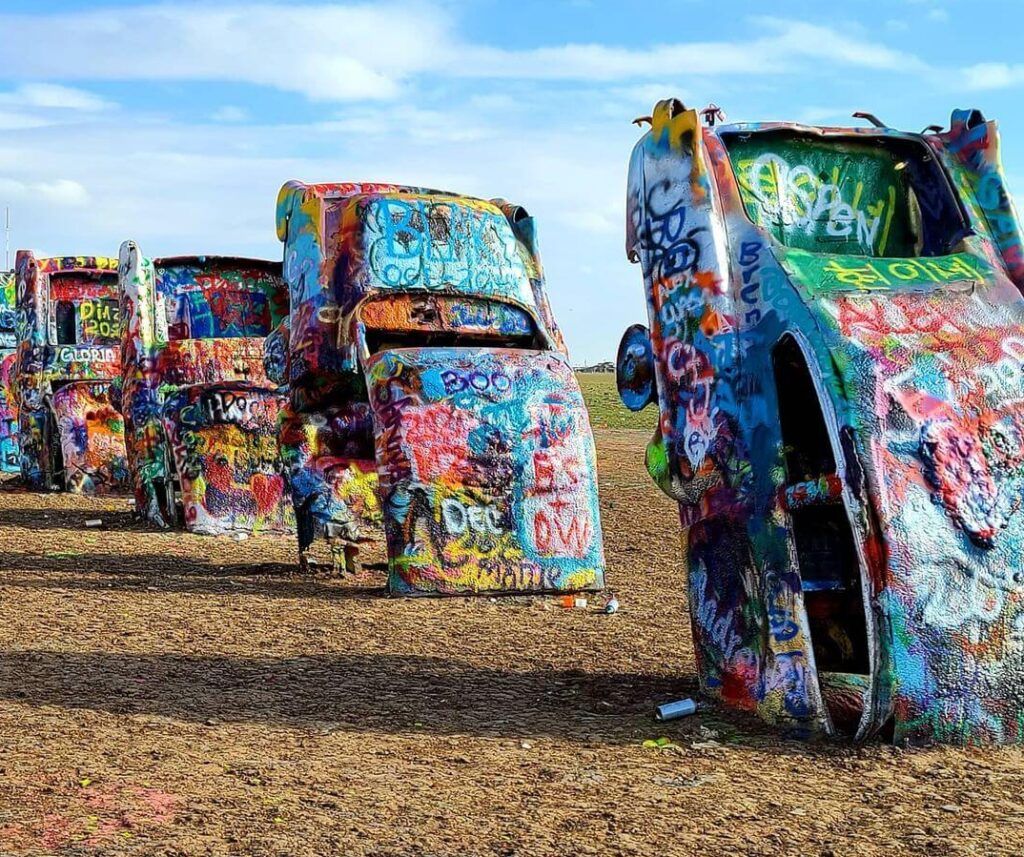 Bonus #1: Best For The Foodies
Although there are some tremendous eateries on the east side of town, one would have to reach the logical conclusion that Amarillo's west side wins out for sheer volume of excellent cuisine. In particular, the area around Wolflin Ave & S Georgia St. is fantastic. There's a little slice of paradise for everyone: 575 Pizzeria is great for the whole family, Chop Chop Rice is tremendous for lovers of Asian cuisine, and Texas Roadhouse hits the spot for meat lovers. Other great picks include Sushi House and Bubba's 33.
Bonus #2: Best FREE Things To Do In Amarillo
Readers who've accompanied me this far in the article will most likely already have some fantastic ideas of things that can be done for free or on a budget. For instance, you can wander downtown, make the most of your hotel's facilities, visit a free museum (such as the RV Museum), visit a free art installation (like Cadillac Ranch), hike at Palo Duro Canyon, or drop in at a subsidized government run venue like Amarillo's wonderful zoo ($4 adults / $2 children).
Bonus #3: Best Things To Do In Amarillo at Night
Amarillo has a vibrant night life scene consisting of live theatre, dining, cinema, night clubs, and bars. As mentioned earlier, concert venues like Amarillo Civic Center run a great calendar of events, as does Amarillo's Little Theatre. The most active area for night clubs and bars is probably around Western Crossing mall. The 212 is especially popular. For the more laid back bar goer, try Rounders Club with its great selection of beers and large number of table games. The area around 6th Ave and S McMasters St. is also very alive at night and may be preferable for those staying in the NW segment of the city.
I hope I've been able to give you plenty inspiration!
In my closing words I'd like to make a few final suggestions. The city maintains an excellent website at VisitAmarillo.com. In particular, check out the events listings, which by default shows the upcoming weekend and next seven days. It can be customized to show events on a particular range of dates.
Also, please keep in mind that just because these are my picks, it doesn't necessarily mean each of the things to do will be to everyone's tastes. However, you can rest assured that I've written this piece with the utmost sincerity and I have no commercial affiliation with any of the venues or locations mentioned. What's great about Amarillo is there's a little bit of something for everyone, no matter which way inclined.
If I've convinced you just a little that Amarillo is a fun and vibrant place that's absolutely worth visiting then that's a mission accomplished for me!