Specials, Pacakages & All-Inclusive Deals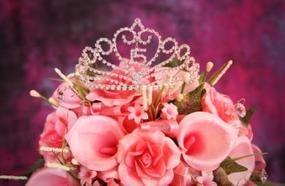 Quinceanera Package
Booking.com
is the only official place to find special, limited-time offers. Rooms bookout fast so don't hang around! Although this
link
guarantees the best rate on your room, we highly recommend early booking to avoid disappointment later.
Feel free to reach out to the event planning team for information and special pricing. Prices and vary according to season and flexible parties can usually achieve great savings in certain booking slots.
Make no mistake, the team at Amarillo Inn & Suites understands the importance of this uniquely special occasion. They have a vast amount of combined experience in turning wishes into reality and ensuring that the event meets and exceeds the expectations of every guest. As standard, the below list covers some of the basic elements of our recipe for an enjoyable Quinceanera. As always, however, do get in touch to discuss how your event can be tailored to your needs.
Suite(s)
Ballroom and Terrace
Dance Floor
Cash Bar
Complimentary gift bag for the guest of honor
Optional gift bag(s) for attendees
---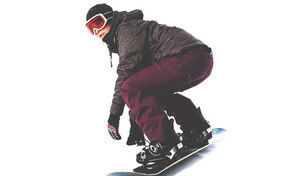 Hitting the Slopes Package
Although surprising to many, Amarillo is actually part of the ski-trip ritual for hundreds of thousands of Texans each year. That's because travelers from all over the state – Austin, Dallas, even San Antonio, typically converge on Amarillo as they head north to enjoy some of America's finest powdered slopes.
This medium-length, south-to-north road trip is often spread over two days with Amarillo serving as a base camp for the second leg of the drive. The inn welcomes skiers frequently and this package is designed to extend a little bit of premium hospitality to those full of adventure.
King or Double Deluxe Room
Drink Coupon to Bristol's Lounge
Complimentary Hot Chocolate Served to room between 6:00pm – 10:00pm
---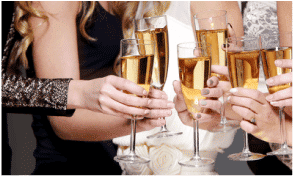 Bachelorette Package
Your bachelorette party is a celebration like no other — one last blow out with your closest girls as a single lady! Amarillo has no shortage of options for entertainment, dancing, and nightlife, but it's vital to have accommodation planned out to make a weekend out of your trip.
The inn can host your entire party in a fine suite and welcome you all with a cocktail. If you're looking for some extra fun then make a reservation for the limo service to whisk you off around town. Whatsmore, goodie bags, and a free, wholesome breakfast can give you the pick-me-up you need in the morning. And, we get it, those check-out times can seem daunting when you don't make it back until daybreak. For this reason, bachelorette parties can receive a special, late check-out slot.
Suite to Accommodate 10 ladies
A Bloody Mary gathering after check-in (one for each lady up to 10)
Limo to cruise the town ($85.00 per hour)
Bachelorette Goodie Bags
Complimentary hot breakfast
Late Check-out