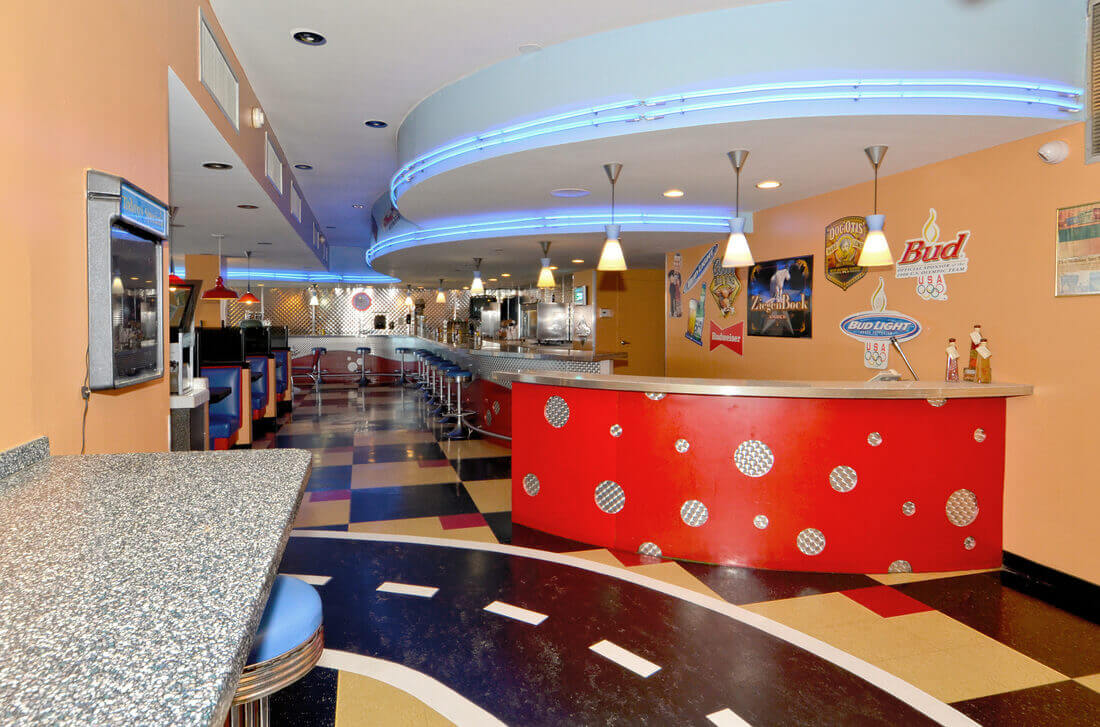 Bristol's Cafe
The inn offers a complimentary hot breakfast.
Booking.com
is the only official place to find special, limited-time offers. Rooms bookout fast so don't hang around! Although this
link
guarantees the best rate on your room, we highly recommend early booking to avoid disappointment later.
Breakfast is served daily in Bristol's Lounge from 6 am to 9 am. As standard, guests can enjoy sausage, eggs, toast, and various juice options. Breakfast service is extremely popular with guests and generous servings of hearty food are certainly an excellent way to start your morning off right.
Rest assured, on-premises dining is not restricted to just breakfast. The lounge is an excellent place to enjoy lunch and dinner too, with a classic a la carte menu featuring favorite American classics like milkshakes, burgers, and fries.
After an active day exploring the sights of the city, it's a comfort to know that good food awaits in the comfort of our inn. Food is served in the backdrop of a classically styled American vintage diner — unpretentious but warm, welcoming, and cheap. Guests can pop in for just a drink or for a filling meal.
Bristol's Restaurant is child-friendly and has enough options to keep the entire family happy. The lounge offers spacious seating but there is also an additional dining room for times of peak capacity.
The menu also features simple but tasty classics like sandwiches, salads, and sides, plus an appetizer menu packed with southern comfort food. Desserts include sundaes, apple pie, pecan pie, and more.
Furthermore, the staff at Amarillo Inn & Suites are always glad to assist visitors with reservations and planning elsewhere in the city. Amarillo is home to a surprisingly large volume of excellent culinary establishments, and the foodie scene within the city has noticeably flourished over recent years. Thankfully, there is now more choice and variety than ever.
Southern food is both heart-warming and filling, an ideal recipe for a satisfying meal after a long day of travel.